While Mz Magpie creates our curriculum and leads the charge she's joined by a cast of accomplices with talents all of their own!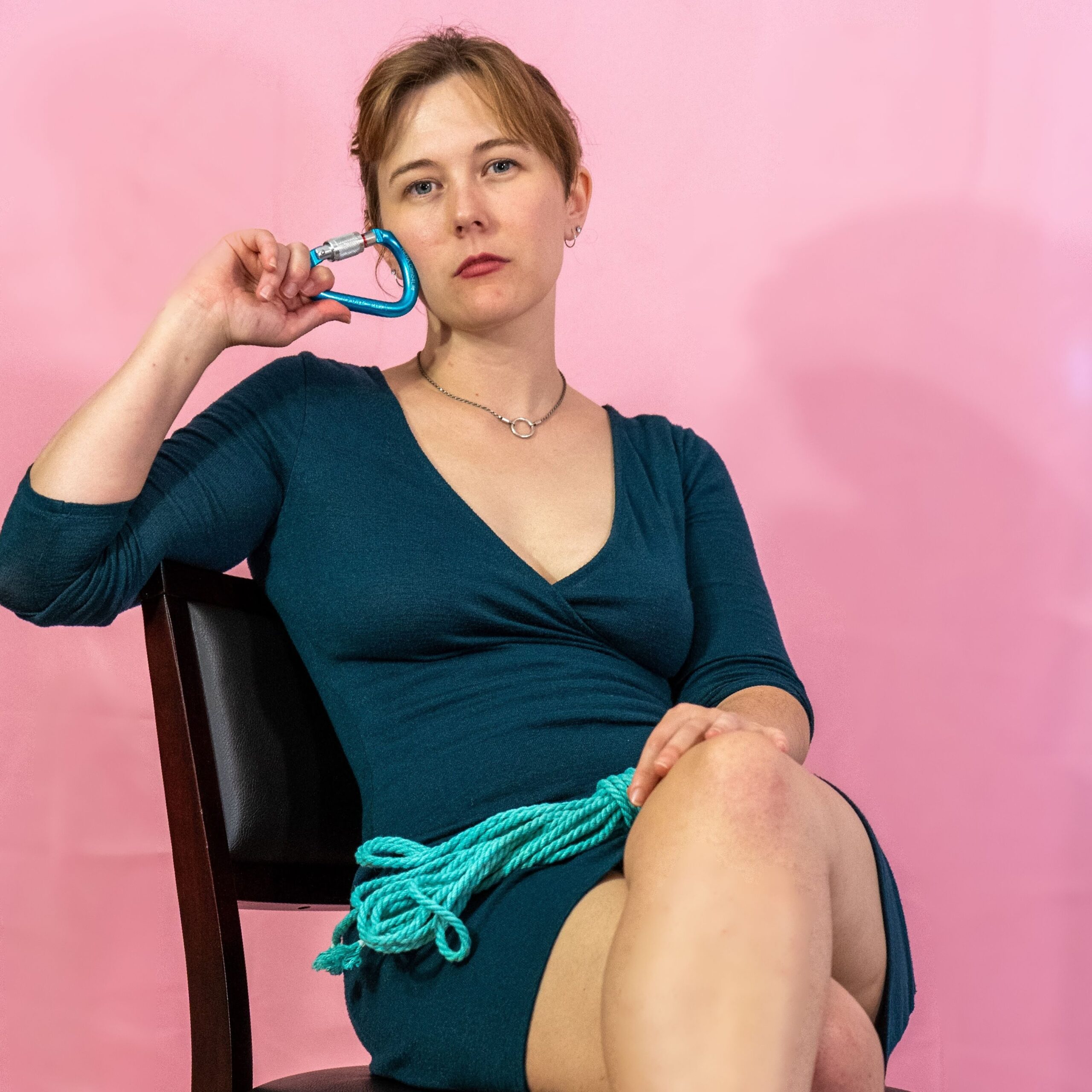 Em (Mz. Magpie)

My goal is to find the emotional and technical core of each kink and sharing that through my teaching. Breaking complex concepts into clear overarching themes and bite sized facts. I come from a long line of teachers and understand that education isn't just watching someone do something, it's practice, understanding concepts and breaking down why things work. I value clear communication, collaboration, creativity, humor and kindness.

Who am I?

I identify as a queer woman, a switch, a collared submissive, and educator. I am a Dildo dilettante, Rope enthusiast, and nerd, constantly searching for the next neat trick to bring my play up to the next level. I have been a member of the kink community since 2010, I started doing suspension in 2017 and have been hooked ever since. In my vanilla life I enjoy board games and crafting.

When I first joined the community there were very few female instructors and certainly no queer female instructors. I strive to make people feel included and welcome into the rope community so no one else has the experience I did, of feeling like they can't explore their kink without pretending to be someone else.

Contact:

Fetlife: Mz_Magpie,

Instagram: Mz_Magpie,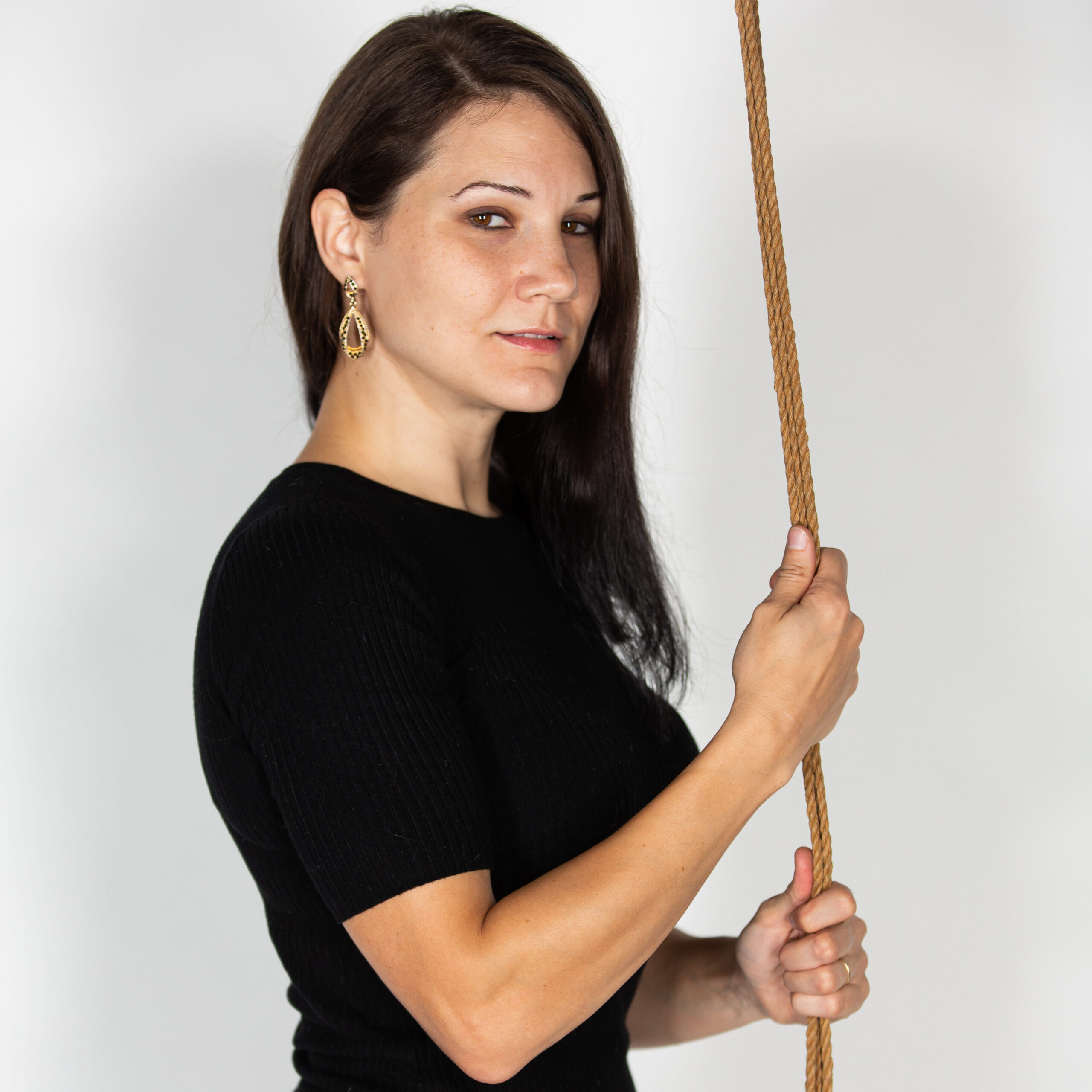 Roxanne

Blaming_lilith (she/her) has been tying since 2016 and discovered her love for suspension in 2018. She ties as a creative outlet and a way to socialize with some of her favorite people. Once a month, she co-hosts the Witchy Rope Enthusiasts' Group (WREG) in Seattle, where she demos simple ties and labs out more creative ideas with wonderfully collaborative bottoms. You can find her on fetlife (blaming_liltih) and instagram (blaminglilith).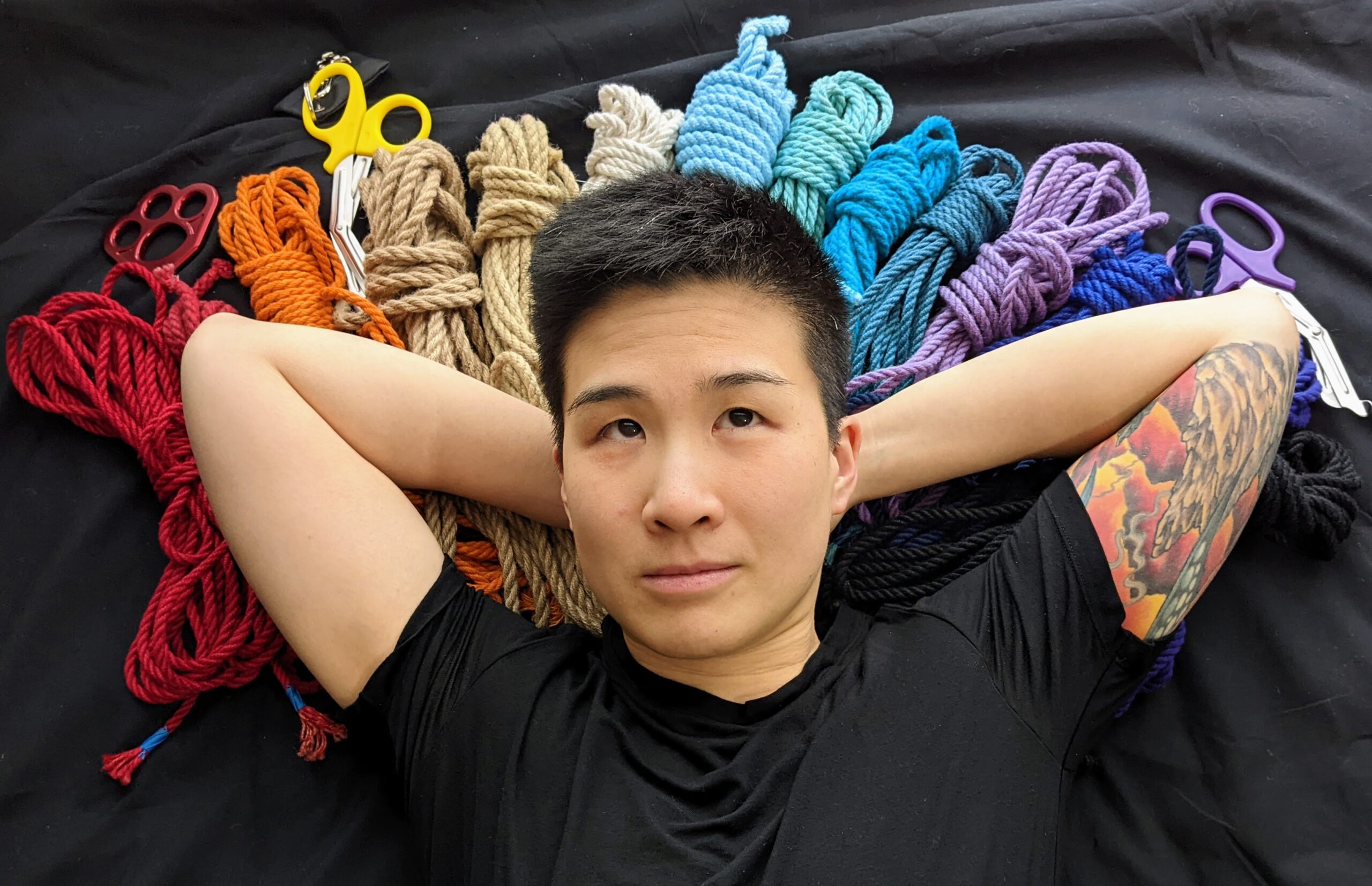 Connie

A nerdy, kinky, dominant with a cringe-worthy sense of humor. Connie Moderates a BDSM server and organizes a monthly BIPOC rope jam. While she doesn't enjoy being in the spotlight she happily supports her Princess (Mz. Magpie) by demoing for classes and facilitating discussions.

Contact: Fetlife: Return_false