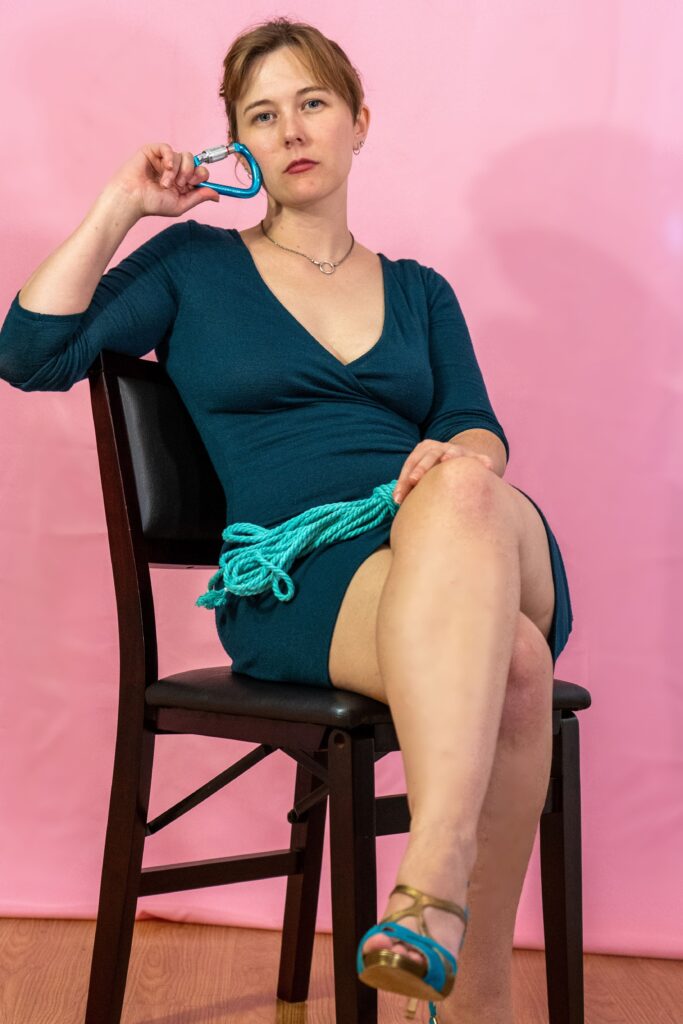 Magpie Kink Education is a kink educators organization in Seattle Washington.
We teach classes on: Bondage, Negotiation, Sex toys, Open relationships, Rough body play and trampling. Check out our class description page for more information.
Hi, I'm Mz.Magpie
When I first joined the community there were very few female instructors and certainly no queer female instructors. I strive to make people feel included and welcome into the rope community so no one else has the experience I did, of feeling like they can't explore their kink without pretending to be someone else.
It doesn't matter if you're a top, bottom, switch or not even sure yet, I promise to make sure there's something for you in each of my classes.
My goal is to find the emotional and technical core of each kink and sharing that through my teaching. Breaking complex concepts into clear overarching themes and bite sized facts. I come from a long line of teachers and understand that education isn't just watching someone do something, it's practice, understanding concepts and breaking down why things work. I value clear communication, collaboration, creativity, humor and kindness.
What is my experience?
I have been a member of the kink community since 2010, I started doing suspension in 2017 and have been hooked ever since. I've read dozens of books and taken dozens of classes and love learning from other kinksters.
Presented at:
Indigeo's Conception Con
Subspace Seattle
BDSM discord
Organized:
BIPOC rope group 2022- present
Suspension skill share group in Seattle in 2018-2020
Poly discussion group in Portland in 2016-17
---